#42176314 -
souvenir of England on painted stones over the beach
© Ciaobucarest

- Portfolio ansehen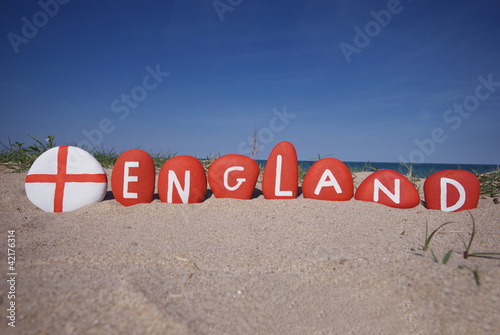 Preise
Information
Beschreibung
Größe (?)
Pixel / Zentimeter
Preis
Download

Credit Download

XS Standard

423 x 283 (0,1 MP)

14,9 cm x 10,0 cm (72 dpi)

1 Credit
S Standard

847 x 567 (0,5 MP)

29,9 cm x 20,0 cm (72 dpi)

3 Credits
M Standard

1685 x 1128 (1,9 MP)

14,3 cm x 9,6 cm (300 dpi)

5 Credits
L Standard

2351 x 1574 (3,7 MP)

19,9 cm x 13,3 cm (300 dpi)

7 Credits
XL Standard

3872 x 2592 (10,0 MP)

32,8 cm x 21,9 cm (300 dpi)

8 Credits
Erweiterte Lizenz

3872 x 2592 (10,0 MP)

32,8 cm x 21,9 cm (300 dpi)

50 Credits
Laden Sie dieses XL Bild im Abonnement für nur

0,16 €

herunter!
Abonnieren
Autor
CiaobucarestPortfolio ansehen
Bildnummer
42176314
Land
Italien
Repräsentative Kategorie
Hintergründe & Texturen Materialien Stein / Sand
Konzeptionelle Kategorie
Reisen Europäische Regionen Nordeuropa
Keywords

["bemalt","b\u00fcrgerschaft","close up","coloured","drau\u00dfen","england","exemplar","fahne","flagge","flags","gro\u00dfartig","himmel","hintergrund","horizont","international","konzept","kressesamen","k\u00f6nigreich sachsen","k\u00fcste","meer","national","natur","patriotismus","platz","raum","reisen","reiseziel","rot","sand","seaside","staat","steine","strand","symbol","tauschen","tourism","touristik","uk","urlaub","vereinigt","weiblich","wei\u00df","work"]

bemalt bürgerschaft close up coloured draußen england exemplar fahne flagge flags großartig himmel hintergrund horizont international konzept kressesamen königreich sachsen küste meer national natur patriotismus platz raum reisen reiseziel rot sand seaside staat steine strand symbol tauschen tourism touristik uk urlaub vereinigt weiblich weiß work Alle Keywords einsehen
Das Foto "souvenir of England on painted stones over the beach" von Ciaobucarest ist bei Fotolia lizenzfrei schon für 1 Credit erhältlich (ab 0,74 € pro Credit).
Dieses Foto ist als JPEG erhältlich und kann für zahlreiche professionelle Zwecke (mehr Info) und in verschiedenen Auflösungen (bis zu 3.872 x 2.592 Pixel bei 300 DPI) heruntergeladen werden.
Der Anbieter dieses Bildes Ciaobucarest hat noch 479 Bilder aus der gleichen Serie.
Um dieses Foto herunterzuladen, können Sie Fotolia Credits kaufen oder ein Abonnement abschließen. Im Abo gibt es Bilder schon ab unglaublichen 0,16 € pro Bild!