#36152108 -
Mobile phone with pad and laptop
© CLIPAREA.com

- Portfolio ansehen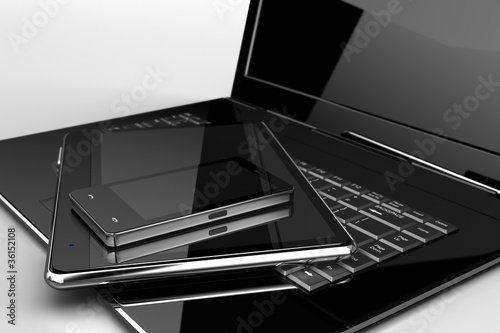 Preise
Information
Beschreibung
Größe (?)
Pixel / Zentimeter
Preis
Download

Credit Download

XS Standard

424 x 283 (0,1 MP)

15,0 cm x 10,0 cm (72 dpi)

1 Credit
S Standard

849 x 566 (0,5 MP)

30,0 cm x 20,0 cm (72 dpi)

3 Credits
M Standard

1688 x 1125 (1,9 MP)

14,3 cm x 9,5 cm (300 dpi)

6 Credits
L Standard

2356 x 1571 (3,7 MP)

19,9 cm x 13,3 cm (300 dpi)

8 Credits
XL Standard

3421 x 2280 (7,8 MP)

29,0 cm x 19,3 cm (300 dpi)

10 Credits
XXL Standard

6000 x 4000 (24,0 MP)

50,8 cm x 33,9 cm (300 dpi)

12 Credits
Erweiterte Lizenz

6000 x 4000 (24,0 MP)

50,8 cm x 33,9 cm (300 dpi)

100 Credits
Laden Sie dieses XXL Bild im Abonnement für nur

0,16 €

herunter!
Abonnieren
Autor
CLIPAREA.comPortfolio ansehen
Bildnummer
36152108
Land
Slowakei
Repräsentative Kategorie
Gegenstände Computer Bürocomputer
Konzeptionelle Kategorie
Technologie Computer Computer zu Hause
Keywords

["Notizbuch","ansicht","auskunft","ausstattung","ber\u00fchren","blau","business","computer","connection","daten datenspeicher","digitales","drahtlos","elektronisch","entwerfen","flach","front","futuristisch","global","internet","isoliert","konzept","laptop","laufwerk","leere","meldung","mobil","mobilit\u00e4t","modern","monitor","multihull","nachricht","network","pc","polster","schirm","tablet","technologie","telefon","touch screen","touchpad","tragbar","virtuell","wei\u00df","welt","www"]

Notizbuch ansicht auskunft ausstattung berühren blau business computer connection daten datenspeicher digitales drahtlos elektronisch entwerfen flach front futuristisch global internet isoliert konzept laptop laufwerk leere meldung mobil mobilität modern monitor multihull nachricht network pc polster schirm tablet technologie telefon touch screen touchpad tragbar virtuell weiß welt www Alle Keywords einsehen
Das Foto "Mobile phone with pad and laptop" von CLIPAREA.com ist bei Fotolia lizenzfrei schon für 1 Credit erhältlich (ab 0,74 € pro Credit).
Dieses Foto ist als JPEG erhältlich und kann für zahlreiche professionelle Zwecke (mehr Info) und in verschiedenen Auflösungen (bis zu 6.000 x 4.000 Pixel bei 300 DPI) heruntergeladen werden.
Der Anbieter dieses Bildes CLIPAREA.com hat noch 66 Bilder aus der gleichen Serie.
Um dieses Foto herunterzuladen, können Sie Fotolia Credits kaufen oder ein Abonnement abschließen. Im Abo gibt es Bilder schon ab unglaublichen 0,16 € pro Bild!