#19262248 -
Woman with shopping bags talking on the cellphone
© momentimages

- Portfolio ansehen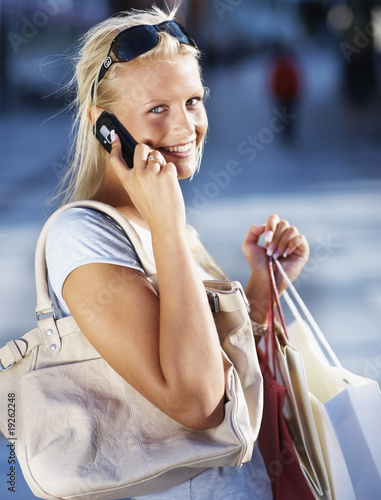 Preise
Information
Beschreibung
Größe (?)
Pixel / Zentimeter
Preis
Download

Credit Download

XS Standard

302 x 397 (0,1 MP)

10,7 cm x 14,0 cm (72 dpi)

20 Credits
S Standard

604 x 794 (0,5 MP)

21,3 cm x 28,0 cm (72 dpi)

49 Credits
M Standard

1203 x 1580 (1,9 MP)

10,2 cm x 13,4 cm (300 dpi)

199 Credits
L Standard

1678 x 2205 (3,7 MP)

14,2 cm x 18,7 cm (300 dpi)

390 Credits
XL Standard

2436 x 3201 (7,8 MP)

20,6 cm x 27,1 cm (300 dpi)

510 Credits
XXL Standard

3647 x 4792 (17,5 MP)

30,9 cm x 40,6 cm (300 dpi)

620 Credits
Erweiterte Lizenz

3647 x 4792 (17,5 MP)

30,9 cm x 40,6 cm (300 dpi)

960 Credits
Autor
momentimagesPortfolio ansehen
Bildnummer
19262248
Land
Dänemark
Repräsentative Kategorie
Menschen Ohne Kontext Frau
Konzeptionelle Kategorie
Technologie Telekommunikation Drahtlostechnolgie
Keywords

["anrufen","attraktiv","auf","blick","caucasian","cell","cellphone","closeup","drau\u00dfen","eins","entspannen","erwachsen","frau","frauen","freudig","frisch","fu\u00df","grossstadtherbst","handtasche","holding","h\u00fcbsch","lebensstil","leute","l\u00e4cheln","l\u00e4chelnd","meldung","menschlich","mobil","modellieren","modern","m\u00e4dchen","outside","person","portrait","schauend","schlie\u00dfen","sch\u00f6n","sch\u00f6nheit","shoppen","stadt","standing","stra\u00dfe","talk","technologie","telefon","t\u00fcten","weiblich","wei\u00df"]

anrufen attraktiv auf blick caucasian cell cellphone closeup draußen eins entspannen erwachsen frau frauen freudig frisch fuß grossstadtherbst handtasche holding hübsch lebensstil leute lächeln lächelnd meldung menschlich mobil modellieren modern mädchen outside person portrait schauend schließen schön schönheit shoppen stadt standing straße talk technologie telefon tüten weiblich weiß Alle Keywords einsehen
Das Foto "Woman with shopping bags talking on the cellphone" von momentimages ist bei Fotolia lizenzfrei schon für 20 Credits erhältlich (ab 0,74 € pro Credit).
Dieses Foto ist als JPEG erhältlich und kann für zahlreiche professionelle Zwecke (mehr Info) und in verschiedenen Auflösungen (bis zu 3.647 x 4.792 Pixel bei 300 DPI) heruntergeladen werden.
Der Anbieter dieses Bildes momentimages hat noch 52 Bilder mit dem gleichen Model und 1.801 Bilder aus der gleichen Serie.
Um dieses Foto herunterzuladen, können Sie Fotolia Credits kaufen.